This method holds your scarf securely in place, makes it very easy to take the collar off and put it back on, and prevens the scarf from sliding or slipping.
Fold your scarf in the
basic bias fold
,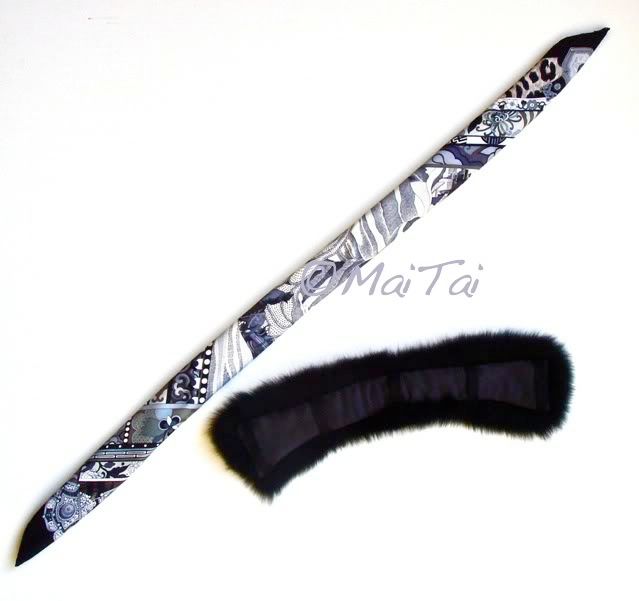 and thread it through all five loops of your fur collar.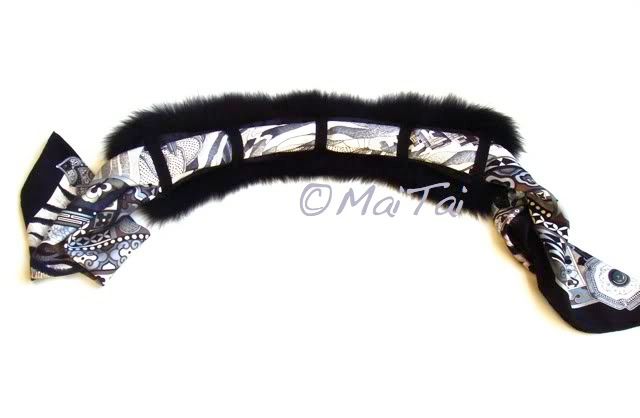 Place your collar around your neck. Wear it with the long open ends showing..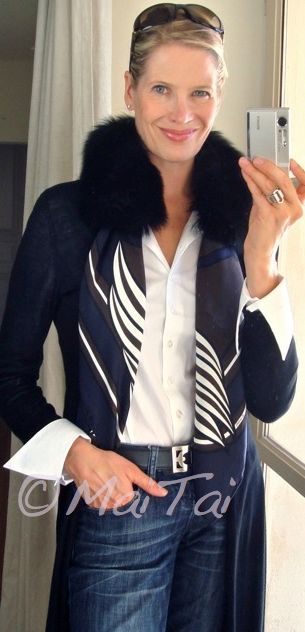 ..or have fun experimentig with a variety of knots, here a double knot