There are so many different ways to wear the fur collars, but my favorite one by far is to see the individual takes of those who own them!
Many thanks to 880,
allaborsa
, bagmoma, Bienchen, birkinmary, Charlemagne,
chaz
, Diva, hair-mess, Flossie, geminisparklers, GoodPixie, hermeshermione,
Holsby
,
IceEarl, ITS-ALL-GOODE, JA
_UK, juicyagogo, katihazel, LGA82,
lifeatmyfingertips
, lilyhermes, Lily kitty,
merrydish
,
MrsPossible, Pauillac, pursemania
,
robee, Scarf Addict
,
shelbygirl
and tulemar for sending me your photos and kind permission to publish, you are making this so much fun.
It is wonderful to see so many different looks, new ideas and amazing scarves, thank you everyone, you all look simply fabulous!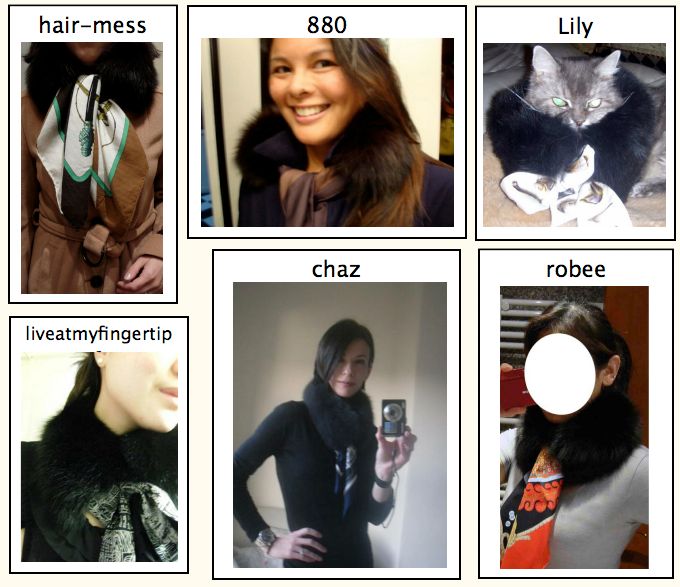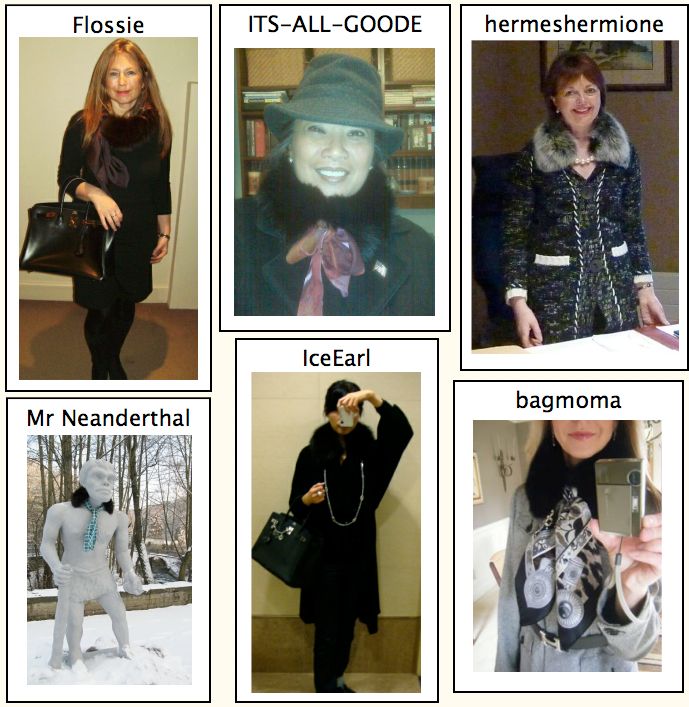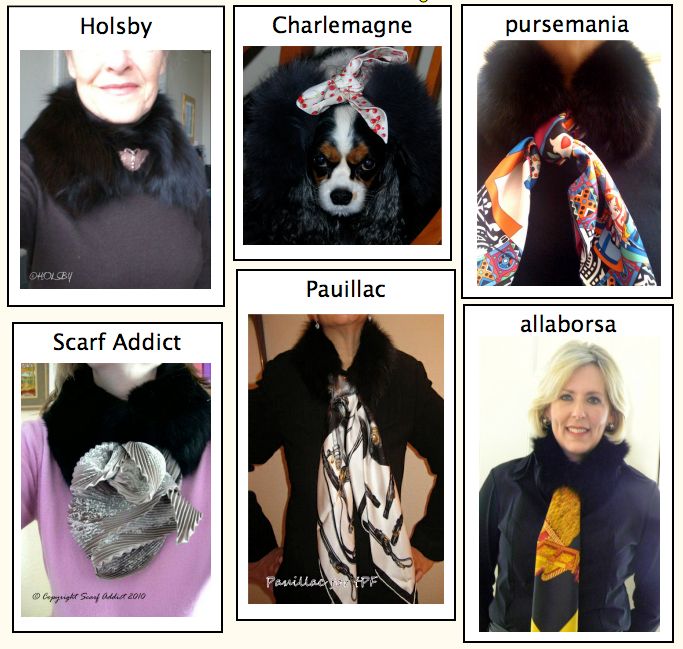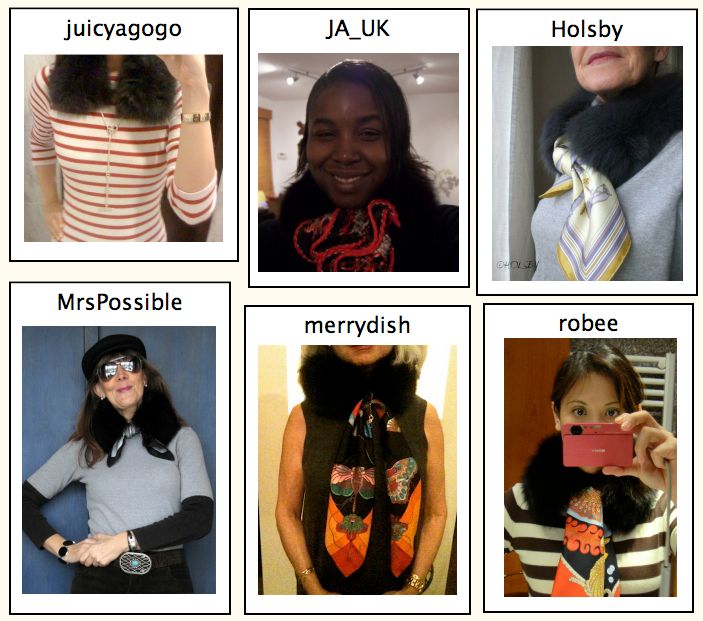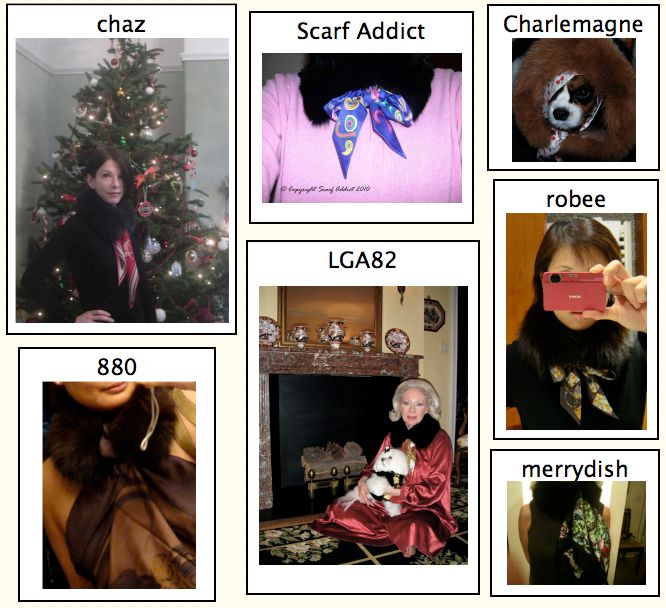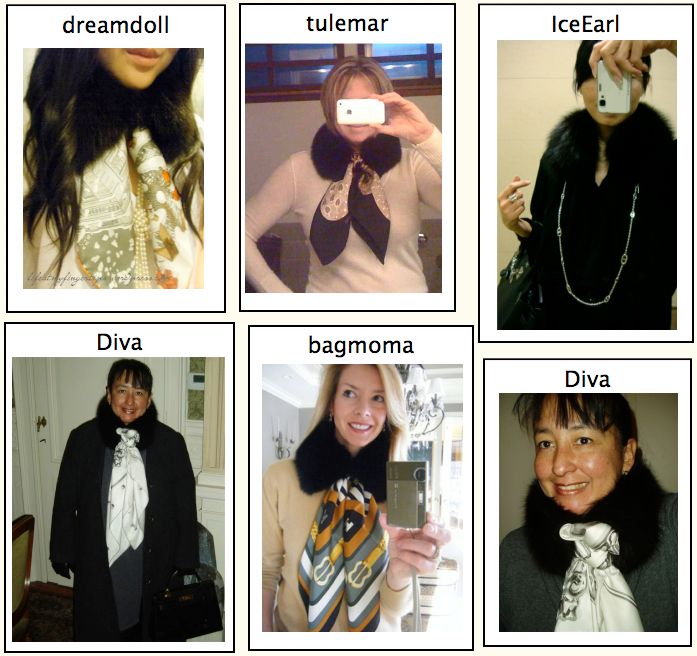 If you would like to have your picture included in the next update of the collage, please email your photos to: scarffurcollar@orange.fr.